Primary Care: She's Gotta Have the Basics!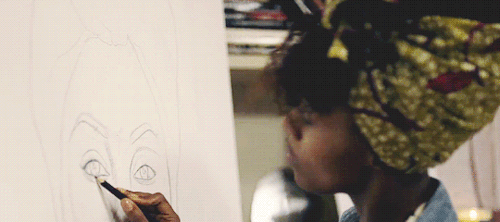 By Shawna Doyle, FNP-BC
Primary care is the home base for medical care. It is also one of the first places to start when seeking care and where you can establish care with a medical provider who will follow your health and help you to advance through the basics of healthcare.
Prior to obtaining a primary care provider, the first step is to obtain medical insurance. Having a medical plan in place helps to establish a payor for your health care. It can also provide a more clear direction in finding a medical provider covered by your particular insurance plan. Once medical insurance is in place, it is then important that one establishes a relationship with a primary care provider for themselves and their family.
In traditional primary care, you may see a medical provider such as a family doctor who sees all ages, an internal medicine doctor (typically ages 17+), or a pediatrician (ages 0-19). In most clinics, you may also see a nurse practitioner or a physician assistant who specializes in one or all of the above areas of care. They all work in a similar fashion as they can treat the whole person from initial contact and for any other ongoing care needs. Primary care specializes in managing acute and chronic medical conditions, annual physical exams, blood work, and imaging as needed to define your overall health status. Another added addition to this area of care is that a primary medical provider can collaborate or refer you to specialty providers (allergy, cardiovascular, dermatology, gynecology, etc.) as needed to connect care and provide the best treatment for you. Some women prefer to see a gynecologist as their primary provider. That is fine as long as your provider also specializes in assessing your health outside of just the gynecological system.
In primary care, your provider will start with the basics of care to obtain an overall view of your health. This typically includes a conversation with the medical provider, a physical exam, and often times blood will be obtained for routine testing. Some common labs that may be ordered by your primary care provider includes a Complete Blood Count (CBC), Lipid Profile, Basic Metabolic Profile (BMP), Vitamin D, and hemoglobin A1C (HgbA1C). These lab values provide some vital information about your health and is a common starting point in detecting common diseases within the African American community.
I am a family nurse practitioner and my specialty area is within urgent care. I see all ages and many patients that sometimes have multiple medical problems. In urgent care, it is my responsibility to intervene on the acute or short term issues that may arise outside of routine care that a patient may see their primary care provider for. The urgent care and primary care providers work together as a team to supply our patients with the best care, knowledge, and tools so that they become an active team player in managing their own health. Knowing how to connect your healthcare is essential. You are the central person and will guide your own health care to prevent diseases.
Resources:
https://www.needymeds.org/free-clinics-branch
Shawna Doyle, FNP-BC is a Board Certified Family Nurse Practitioner. she has over 17 years of experience in the medical field. Her mission is to be a valuable medical resource for her community and beyond.